A Personal Guide to Travel and Life in Italy
This personal guide to travel and life in Italy is culled from over 20 years of experience living and working in Italy. Get the inside scoop on what it's really like to live in Italy, my favorite places to go in Italy, my recommended hotels and restaurants in Italy and even the darker side of life in Italy and how to cope with its mind-numbing bureaucracy. I'll cover lots of different topics from luxury to adventure travel in Italy, Italian politics, culinary travel in Italy, Italian language, customs and traditions, as well as how I personally became an expert on Italian furnace parts.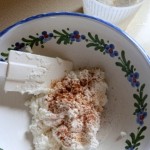 One of the great pleasures of Puglia is eating, and we found a place where even breakfast is a feast.
[more...]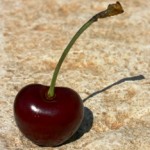 June is the season for one of the pleasures of Puglia, the railway cherry or "ciliegia ferrovia"
[more...]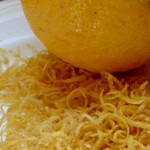 Ever wondered how to make limoncello? Try your hand at homemade limoncello, with this easy limoncello recipe.
[more...]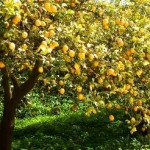 When lemons are in profusion in Sicily, this easy Sicilian lemon cake recipe is a must. Find lots of other uses for lemons, too.
[more...]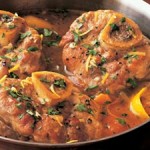 The 2012 International Day of Italian Cuisines (IDIC) is on January 17, when cooks all over the world are invited to join in the celebrations by preparing ossobuco, a traditional dish from Milan. Try our ossobuco recipe.
[more...]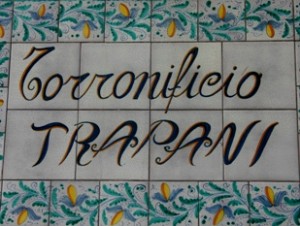 A visit to torrone heaven in the small town of Giarratana, Sicily. At the Torronificio Trapani, I watched how to make almond torrone, a traditional Christmas nougat that is popular all over Italy.
[more...]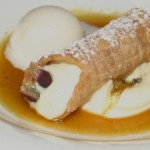 New fixed-price menus at lunch are an enticement for discerning diners at the 2-star Michelin restaurant Il Duomo in Ragusa Sicily. They're a great way to sample chef Ciccio Sultano's superb cooking.
[more...]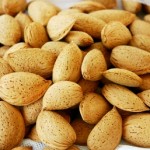 The trials and tribulations of making the perfect latte di mandorla, with this traditional almond milk recipe from Sicily.
[more...]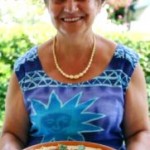 An easy recipe for pasta with capers and olives is a traditional Italian dish, that can be enriched with tuna, and made quickly for unexpected guests.
[more...]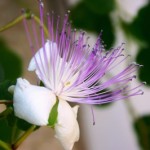 When the hot summer is in full swing, capers spring to life. Follow an Italian food tradtion and learn how to pick and preserve capers in salt.
[more...]